January 01, 2014
Ask the payment expert ... about changes related to Jimmo v. Sebelius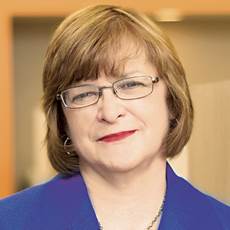 Ask the payment expert ... about the observation stay loophole
How come there are so many Medicare A denials when Jimmo v. Sebelius stated we could keep residents on Medicare A even if they are not improving?
The majority of the denials for Part A Medicare claims are not related to the improvement standard that was the outcome of Jimmo v. Sebelius. It stated that the settlement agreement clarified the Medicare policy, noting, "[CMS] has long recognized that there may also be specific instances where no improvement is expected but skilled care is, nevertheless, required in order to prevent or slow deterioration and maintain a beneficiary at the maximum practicable level of function ..."
The problem lies with most denials. The majority of denials are for one of two reasons: The services could have been provided by non-skilled personnel (in other words, they are restorative in nature) or the services were not reasonable and necessary for the condition of the resident.
So, if you thought Jimmo v. Sebelius was a change in Medicare policy, it was not.
You still need to have documentation that shows why the level of service you are providing was needed and why it was necessary to be provided in a skilled nursing facility.
Several trends that have been seen include denial of Ultra High levels of therapy for residents who have only debility-type diagnoses following hospitalization, or residents who remain at Very High and/or Ultra High levels of service for the entire stay in the facility.
Commonly, we are seeing those claims reduced in intensity or are finding that the service at the end of the stay could have been provided by restorative nursing. The key is that therapy needs to show why the skills of a therapist are needed for that level, intensity and duration of therapy.