April 01, 2008
Ask the nursing expert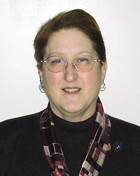 Ask the nursing expert
I have been a director of nursing for a long time now and am feeling exhausted. What can I do to re-energize?
It bears repeating at least once a year: Always remember that you can't give away what you don't have. Your team looks to you for strength, as well as wisdom and guidance. 
Figure out what you need to feel better both inside and outside. Talk with your administrator and explain how you feel and be sure that you have a plan in mind to present to him or her. Administrators want to keep their great DONs and will usually do what they can do to help.
A once-a-year vacation is usually not enough to catch up on much needed rest. If you can, take a long weekend quarterly. Your team will admire the way you take care of yourself while leading them.
I am having a hard time getting my administrator to assist me with attending workshops. What can I do?
Any good DON has to stay updated with new information in the industry. I would sit down with your administrator on a yearly basis and map out goals, both for the nursing department and yourself professionally. 
Let your administrator know that you will be happy to present an in-service on the topic of your workshop to other members of the leadership and/or clinical team. If your administrator cannot be swayed to promote ongoing education, you might want to think seriously about your future with that person.