February 06, 2008
Ask the nursing expert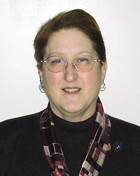 Ask the nursing expert
The new year began with a lot of projects in mind — and some are still in mind. Where do I start?
At the beginning, of course! I start each year by making a list of all 12 months, with some additional space to write under each one. Then I make a list of all that I would like to accomplish this year. I then begin taking item by item from the "to-do" list and matching it to a "month."
Remember to estimate when your survey will be and allow three months' preparation beforehand. Some months I do a "theme" month, such as wounds, pain management, behavior management, incontinence, etc. You can work with your staff educator to provide in-services on the theme to staff in all departments. 
Try putting together a team of staff to develop and implement a skills and safety fair for the whole facility. This is such a wonderful time to provide information in a fun environment for all.
I work in a small facility and wear many hats. How do I go about doing any of them well?
Somehow, you have to have a backup RN with whom you can divide up the tasks. This person needs to be experienced, enthusiastic and self-directed. 
A brand new RN won't bring the experience you need to the table.
Make a list of all that you are responsible for and sit down with your administrator to discuss the feasibility of you doing it all. Be prepared to explain just what you will need to get your many jobs done.