August 01, 2012
Ask the nursing expert: What's the best way for SNFs to reduce readmissions?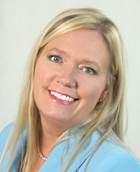 Angel McGarrity-Davis, RN, CDONA, NHA

Q: There is a lot of buzz about 30-day hospital readmissions and the need to decrease the risk for them. What do you suggest?

Start by bringing your community leaders together as an advisory board to discuss collaboration to improve quality of care in the community.

An example of some of the attendees could be the following:

Hospital — Chief nursing officer, director of case management, and director of respiratory
Skilled nursing facility — Nursing home administrator; director of nursing; director of rehabilitation; consultant pharmacist and medical director

If you're a continuing care retirement community, there also should be members from assisted living, home health, and a durable medical equipment representative, if you have them.

The purpose of the initial meetings will be to establish increased communications between residents, caregivers and other providers so you can bring about process improvement.

Define your community's 30-day hospital readmission numbers to determine which area of clinical focus you should concentrate on. Institute this as the first process improvement program.


Q: If your advisory board determines what disease process or condition is most prevalent in your community, what do you do first?

No matter which disease process or condition you identify, there are three areas for gathering data and examining your processes:

Medication reconciliation on admission and at discharge; education of the patients/residents and their families on each specific disease process; and ensuring that residents and their families understand the importance of following up with their practitioners.