August 02, 2011
Ask the nursing expert: How do I balance administrative tasks with resident and family meetings?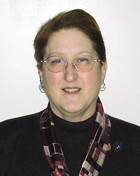 Ask the nursing expert

Q: How in the world am I to juggle all of the family meetings including concerns and run my unit?

A: Customer service, teamwork, clinical competency, organizational skills, critical thinking, time management, etc., are all expected skills of ADONs, unit managers and ultimately, the director of nursing.

"Juggling" all of these attributes is an art form! If your families, visitors and residents aren't happy (satisfied with services), nothing else will go smoothly on a unit or in the facility.

I recommend ongoing customer service training and incorporating some role-playing of real-life situations. Licensed staff, CMAs and GNAs all need to be involved in the role-playing.

There is such a tendency to avoid what is perceived as a demanding family. When a family or visitor is visiting for hours on end, observing whether or not we do our jobs, I encourage my staff to work with them, developing an informal schedule of checking in on a resident.

Don't shy away from visitors, and for goodness sake, remember to smile! A manager or supervisor, whether it is at the unit level or facility-wide, needs to look in on each resident, each day she is on duty.

Make a list of any potential concerns and address them right away. Do this early in the shift, as part of the start to your day, and then you can move on to the other seemingly millions of tasks on your plate.

Periodically, you may have to make more frequent customer service rounds. An example might be the day after receiving an unusual number of admissions. Project to new residents and their families that, as a member of management, you are competent and have overflowing care and compassion, and you are ready to address any possible needs.

Please send your nursing-related questions to Anne Marie Barnett at ltcnews@mcknights.com.