August 05, 2016
Ask the Nursing Expert about ... the highlights of the MSDS system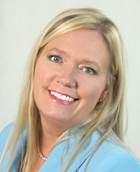 Angel McGarrity-Davis, RN, CDONA, NHA
I am an assistant director of nursing, and am in charge of training and implementing the changes with the MSDS (Material Safety Data Sheets) system. What are the highlights of this new rule?
In March 2012, the Occupational Safety and Health Administration published a final rule revising the Hazard Communication Standard to align with the Globally Harmonized System (GHS). This rule will make workplace conditions safer for all employees exposed to chemical hazards.
GHS refers to safety data sheets as SDSs, dropping the "M" from "material safety data sheets."
Facilities are expected to reclassify chemicals. This entails redoing all old sheets and training workers on new labels and safety data sheets.
OSHA has indicated these changes will affect more than 43 million workers in more than 5 million workplaces. The changes will focus on hazard chemical classification, labels, safety data sheets, information and training.
Pictograms include the hazard symbols plus other graphic elements, such as borders, background patterns or colors, which are intended to convey specific information indicated as non-verbal communication. There may be more information required than we are currently used to. The label elements also can be used for workplace containers, and/or label information could be displayed in the work areas.
The manufacturers are required to give the information, update the sheets and create labels for facilities meeting the new guidelines. The employer also must ensure employees have the information, training and resources required to be safe.
OSHA expects the revised standard will prevent 43 fatalities and 585 injuries annually in the U.S., with a net annualized savings of over $500 million a year.