March 08, 2018
Ask the Nursing Expert about ... managing a nursing budget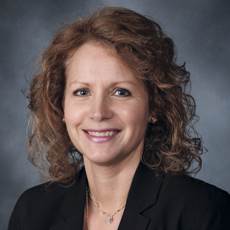 Judi Kulus, VP of Curriculum Development, AADNS
I'm hearing about facilities going bankrupt and closing. As a director of nursing, what can I do to help manage my department's budget without degrading quality of care?
We DONs can be so busy ensuring resident care and improving clinical systems that we disregard our responsibility of managing our department's budget. Often, that's the LAST thing we want to do!
However, the roles are not entirely separate; sound finances are necessary for good resident care. Here are some ways you can help your facility not only survive, but thrive financially.
Do financial rounds — Look for unused rented beds, oxygen tanks, etc. Are you paying unnecessarily?
Use a barcode or supply tracking system — Label nursing supplies for residents — such as incontinence products, wound materials, stock meds, soaps, toothbrushes and pillows — with a scanning system that will help you track usage and assign expenses to individual residents and payer sources. Knowing how much each resident's supplies cost is key to understanding your facility's operating costs, which will assist when negotiating contracts with accountable care organizations and other group purchasing networks.
Read and understand your department's financials at least monthly — Knowing as soon as possible if the financials are off target will allow you to put a specific action plan in place.
Share your financial status with your team — Staff members are the "boots on the ground," so getting their ideas and buy-in for financial steward- ship is critical to success.
As nurse leaders, we are and should be focused primarily on clinical care. But we also need to know that sound clinical care requires the department and company's financial health.
Please send your nursing-related questions to Judi Kulus at ltcnews@mcknights.com.