March 05, 2015
Ask the Nursing Expert ... about hospital readmissions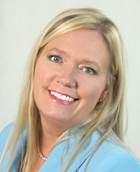 Angel McGarrity-Davis, RN, CDONA, NHA
Is it true we will be hit by cuts in reimbursement and penalized by Medicare for high percentages of hospital readmissions based on the Protecting Access to Medicare Act of 2014, or PAMA?
The rules of PAMA have created an incentive pool for high-performing skilled nursing facilities. That rating system will be based on how well a SNF is at preventing unnecessary hospital readmissions within a specified amount of time, usually 30 days.
Currently, the Department of Health and Human Services rates SNFs on an all-cause, all-condition readmission measure (more your fee-for-service mode). Beginning in October of 2016, the measures will be a risk-adjusted, potentially preventable hospital readmission rate (like a pay-for-performance mode).
Facilities must be prepared to not only track and trend their clinical outcomes, but also need to work together with physicians and hospitals to provide more consistent quality care. There should be better overall communication between caregivers to prevent unnecessary trips to the hospital.
Based on these measures, HHS will establish performance standards for SNFs, tracking the levels of achievement and improvement. Operators will be scored on these standards and be ranked accordingly every year. Medicare reimbursement rates will be based in part on this ranking. Effectively, SNFs with higher rankings will receive the highest incentive payments and the lower ranking facilities will be reimbursed even less than prior to the new standards and rankings.
CMS plans another 2% decrease in SNF Medicare payments and will redistribute a possible 50% to 70% of those funds back into higher performing facilities. The remaining 30% to 50% will be kept by CMS and be counted as savings to the Medicare system overall