January 01, 2013
Ask the legal expert: What to do after being accused of upcoding therapy reimbursement claims?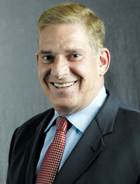 Attorney John Durso, Ungaretti & Harris LLP
We've been accused of upcoding our therapy reimbursement claims. What can we do?
"Upcoding" — billing for services under procedure codes that are reimbursed at higher rates than those applying to services actually performed, resulting in overpayment from third-party payers — continues to be a primary focus of federal and state regulators, and more and more long-term care providers are coming under scrutiny.
Assuming the accusation is credible, you should consider conducting an internal audit to determine whether your billing practices are in fact compliant with payer rules and specifications. When conducting these internal audits, providers often contract with outside, independent consultants to assist. A crucial element of an internal self-audit is appropriately engaging auditors through legal counsel to ensure that the results of the audit are protected, under the attorney-client privilege and/or the work-product doctrine, from discovery or disclosure during litigation.
If you discover that you did upcode Medicare or Medicaid services, then it is likely that you will have to comply with the Centers for Medicare & Medicaid Services' 60-day self-disclosure of overpayments rule, which requires providers to report and return overpayments within 60 days from the date that the provider "identified" the overpayment, or face civil penalties.
You should consider reviewing and retraining on coding and billing policies and procedures if you haven't done so.
Policies and procedures to reduce the risk of upcoding and training staff on those policies are an important element in a compliance plan. If you don't yet have such a compliance plan, CMS requires that enrolled long-term care facilities implement and maintain an effective compliance and ethics program beginning March 2013.