March 01, 2012
Ask the legal expert: How important is it to meet self-reporting requirements under the Affordable Care Act?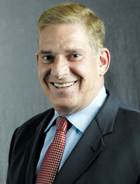 Attorney John Durso, Ungaretti & Harris LLP

Q How worried should we be with the self-reporting requirements in the Affordable Care Act?

A: According to the Affordable Care Act, the Centers for Medicare & Medicaid Services may reduce a civil money penalty (CMP) by 50% in cases where nursing homes self-report and promptly correct certain instances of noncompliance.

This provision operates in tandem with a second ACA requirement that nursing homes implement effective ethics and compliance programs as a condition of Medicare and Medicaid enrollment, starting in March 2013.

According to the CMS final rule, effective Jan. 1, 2012, nursing homes may self-report noncompliance to state survey agencies, which then decide whether to investigate onsite, perform a desk review, or refer the report to another agency. In providing the option for self-reporting, CMS's goal is that nursing homes will use ethics and compliance programs to identify noncompliance and then self-report and correct such noncompliance to reduce potential CMP liability.

However, reductions of CMPs apply only to level A, D and G deficiencies, provided the deficiency did not result in the death of a resident. Given the very limited application of reducing CMPs and that facilities already report many instances of "actual harm," it is difficult to see how this new regulation will change how facilities currently operate.



Nevertheless, providers have expressed concern that self-reporting will provide state survey agencies and CMS with a "road map" to impose penalties on operators for minimal noncompliant activity. Nursing homes should be aware that self-reporting may lead to increased exposure. Therefore, when choosing to self-report deficiencies, providers should work with legal counsel.

Please send your legal questions to John Durso at ltcnews@mcknights.com.