April 01, 2014
Ask the legal expert ... about screening for sex offenders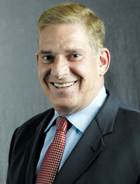 Attorney John Durso, Ungaretti & Harris LLP
How can we make sure we don't have registered sex offenders working or volunteering for us? What if they lie to us about it?
Begin by asking on the intake applications. This is an inexpensive and efficient way to ensure that your facility does not hire registered sex offenders. However, this inquiry is susceptible to deceptive responses. More invasive action may be needed, given the increased likelihood of both patient harm and facility liability if a registered sex offender has access to residents.
Though federal law does not require that long-term care facilities conduct FBI or state criminal background checks, we advise including background checks during the screening of any individual with access to residents. Federal law allows long-term care facilities to request the FBI to search its fingerprint database for criminal history matches.
CMS has instituted a background check program aimed at identifying efficient procedures for long-term care facilities to conduct national background checks on prospective direct patient access employees. Twenty-four states have begun designing comprehensive background check programs, so check to see if your state has implemented such a program.
Some states have enacted legislation preventing convicted sex offenders from escaping registries by eliminating automatic removal provisions or adding extensions to the required registration period. This helps prevent offenders from circumventing the system, but ongoing diligence is needed.
Set policies that allow for automatic termination in the event any individual lies on his or her application or makes misrepresentations during the hiring process. Require that employees notify the facility in the event they have been arrested.