February 01, 2013
Ask the legal expert ... about due diligence when being recruited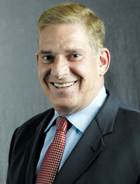 Attorney John Durso, Ungaretti & Harris LLP
I'm an administrator and am being recruited by a skilled nursing facility with past legal troubles. What should I do to satisfy myself that this facility has cleaned up its act and would be a good place to work?
There are a number of "due diligence" inquiries recommended before accepting a position at a skilled nursing facility with past legal issues.
First, to determine whether the facility has been cited with operational and related violations, contact the state's skilled nursing licensure department. Many states have online databanks.
Next, check federal government resources. The Centers for Medicare & Medicaid Services ("CMS") maintains nursing home profiles, which includes a "penalty" section that identifies whether the facility has been subject to fines or payment denials in the last three years.
The U.S. Department of Health and Human Services, Office of Inspector General ("OIG") publishes a list of excluded entities, which you can review. You should also check with CMS and the OIG.
It also is wise to review the facility's tax returns and audited financial statements to get a sense of the facility's fiscal status. If possible, talk to the facility's accountants, attorneys or auditors to get a better sense of the facility's finances and related issues.
It also may be helpful to review the facility's compliance plan, HIPAA policies and procedures, training manuals and employee handbook.
Carefully reach out to your contacts on an informal level to gauge their experiences with the facility, taking care to account for potential bias.
If your due diligence turns up potential problems, discuss them during the interview process or with the person recruiting you to the facility.