February 01, 2009
Ask the care expert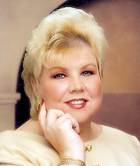 Sherrie Dornberger, RNC, CDONA, FACDONA, executive director, NADONA

I am a charge nurse responsible for dressings, wound care, and preventive measures for a 36-bed unit. Can you give some information on the two new stages for wounds?

I believe what you are referring to is the National Pressure Ulcer Advisory Panel (NPUAP) of staging wounds. It developed staging in 1997, giving stages I through IV for pressure ulcers. In 2001, the NPUAP realized that the etiology of deep tissue injury needed to be addressed.

NPUAP formed a task force as part of the ongoing evaluation process, and in 2005, a consensus conference was held to examine this issue. Deep tissue injuries are of concern because they may progress to become more serious pressure ulcers and are often the basis of patient or family lawsuits. A deep tissue injury generally appears as a bruised or purple area of intact skin and can progress rapidly to an extensive area of tissue damage and an extensive full-thickness wound.

NPUAP members also felt that other revisions to the staging system were needed. The 2007 consensus conference led to updated staging definitions and two new stages of pressure ulcers. They are 1) suspected deep tissue injury and 2) unstageable wounds.

Now there are these stages: I,II,III,IV, suspected deep tissue injury and unstageable pressure ulcers. The current MDS does not have these new areas, but the proposed MDS 3.0 does incorporate these new staging definitions as a new pressure ulcer category. Any unstageable pressure ulcer currently is documented as a stage IV ulcer on the MDS.

There is a lot of information on the NPUAP Web site. The address is www.npuap.org . You can sign up for the group's newsletter, look at its online resources and learn all about the stages of wounds.