January 01, 2009
Ask the care expert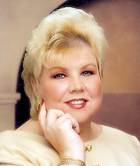 Sherrie Dornberger, RNC, CDONA, FACDONA, executive director, NADONA

Last month, we spoke about finding out more about the new QIS survey. This continues the discussion.

Print the section on the Task 2 in the manual, "On-site Prep." This will tell you what will be asked for when the team arrives at your facility, and how long you will have to reproduce each piece required.

As with the survey that you recently had, you kept a folder with paperwork to assure your facility was prepared on the state's arrival. For the QIS survey, you will keep the same type of folder. In it you can keep a list of items that will be asked for and pencil in who at your facility will be responsible for completing each form. You (your administrator, DON, or whoever is responsible for delegating survey readiness tools) will need to delegate parts of this. It is not fair to yourself or one other person to keep too many items on this list.

You don't want the items rushed through. You want them done correctly and completely and in the time required (per the form).

By reviewing and knowing the surveyor's training manual, you will know what will be asked of you and the other staff during a state inspection. Just having the switchboard operator (or whoever may be the first person meeting a possible inspector) know what to say and what to do upon meeting them could set the tone for the rest of the inspection.

Having staff just allow inspectors free access to the building without asking them to show identification, or notifying the person in charge, may get you a deficiency for not securing your building. Knowing this, you will soon learn that every employee is important; every employee who steps into your building, facility, home, unit, pod, Green House—whatever your term— every single employee is as important as the next.