May 01, 2008
Ask the care expert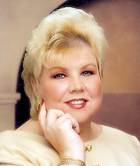 Sherrie Dornberger, RNC, CDONA, FACDONA, executive director, NADONA
I do the CNA training, and help with checking certifications. Are there standard requirements for CNAs?
Federal regulations (42 CFR 483.152) require that a state-approved nurse-aide training program consist of a minimum of 75 hours of training, including at least 16 hours of supervised practical or clinical training. 
Some states also require additional hours of classroom and clinical training. As of 2007, 27 states and the District of Columbia had extended the minimum number of training hours beyond 75.
Thirty states require more than the minimum 16 hours of clinical training, with required clinical hours ranging by state from 16 to 100 hours. Four states do not specify how many hours of required training must be in clinical practice. Depending on the training sponsor, the actual amount of total training time can exceed the federal and/or state requirements. 
Pathways has a great tool showing the states and their numbers of hours required. When you go to www.PHInational.org/Clearinghouse, you will see page 2, which will give you all the hours. 
There is no standardization in requirements, causing problems sometimes, especially if someone moves from a state requiring 75 training hours to one demanding 175 training hours. 
Many times the CNAs in those situations are not being allowed certification, and they have to take a course in their new state. This really slows up their ability to work.