March 01, 2008
Ask the care expert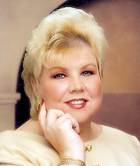 Sherrie Dornberger, RNC, CDONA, FACDONA, executive director, NADONA
What are your thoughts on this Advancing Excellence movement?
Advancing Excellence in America's Nursing Homes is a coalition-based, two-year campaign that launched in September 2006. The campaign is reinvigorating efforts to improve the quality of care and quality of life for those living or recuperating in America's nursing homes. 
The campaign's unprecedented coalition includes long-term care providers, caregivers, medical and quality improvement experts, government agencies, consumers and others. Together, we are building on the success of other quality initiatives, including Quality First, the Nursing Home Quality Initiative (NHQI), the culture change movement and other quality- related efforts. 
I encourage anyone interested in joining or learning more to check out the Web site: http://www.nhqualitycampaign.org. It contains the campaign's goals, plus information about free webinars, and more. Included are training materials on pain and pressure ulcers.
As the Web site says, the voluntary campaign monitors indicators of nursing home care quality, promotes excellence in caregiving for residents, and acknowledges the important role nursing home staff have in providing care.
For once you don't need to look in 20 different places to find the answers you need to improve care, quality of life and staff training within your facility. If you have not joined the campaign yet, please consider doing so.