February 06, 2008
Ask the care expert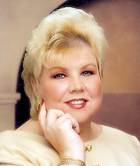 Sherrie Dornberger, RNC, CDONA, FACDONA, executive director, NADONA
After the holidays we have fewer activities and visitors, which really affects the mood of the residents. How can we enhance our activities during this time?
I know of facilities that organize a homemade meal after the holidays. Have the staff get together and make some of the requested dishes. The kitchen can make the meat, and the staff brings in other food. The activities and dietary departments can heat it. All the staff members, after assisting the residents through the buffet line of homemade foods, eat with them.
Another idea would be for a "bean stalk" contest. Residents and staff team up – one staff member and one resident to a team. You can use flowerpots, coffee cans or one long PVC pipe cut in half with the ends closed off. (Maintenance can help with this.) 
Every team plants a seed (lima bean, pole bean or something else that likes to climb). A chart is kept of the date planted along with team identification. As each plant grows, it is measured, and as each gets longer, a string is attached to the ceiling down to each pot, allowing the plant to start wrapping itself around the string.
An end date is set, and the the team whose plant has grown the longest is the winner. Residents and staff water and tend to the plant. The staff and the residents get very close during the contest. The facility buys a little trophy to be displayed in the winner's room, and the staff member gets a pin to wear. Pictures are taken and there is an award ceremony with snacks. It is a great way to get everyone involved, and very reasonable to do costwise!