July 06, 2012
Ask the care expert: Will our facilities face OSHA inspections?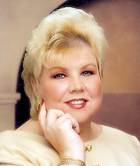 Sherrie Dornberger, RNC, CDONA, FACDONA, executive director, NADONA
Is it true that facilities are now going to receive an inspection from the Occupational Safety and Health Administration (OSHA) related to infections?
Yes, you are correct with your "grapevine" info but inspections will be focused on more than just infections. On April 12, 2012, OSHA announced a new plan called the NEP (National Emphasis Program), focusing on nursing and residential care facilities.
This new program will aim to protect workers from serious safety and health hazards and includes outreach efforts and inspections on specific hazards for a three-year period. OSHA said it will target those facilities with a "days away from work" rate of 10 or higher per 100 full-time employees.
The program also will focus on the hazards faced by nursing and residential care workers, which include: exposure to hazardous chemicals and drugs, exposure to blood and other potentially hazardous materials, exposure to communicable diseases, ergonomic stressors due to lifting residents, and slips, trips and falls.
When you complete your OSHA required forms, you should use this form as an audit tool, if you are not already doing so. Use the tool as a mechanism for in-servicing and training staff, from hand hygiene where infections may be the problem, to lifting residents or instituting a no-lift policy. If you learn that your aides have had lost work days related to back injuries, the findings need to be brought to the quality assurance performance improvement (QAPI) committee's attention.
But, often great findings and results are talked about at the department-head level only, and never reach the hands-on staff. It seems like the OSHA inspections will make sure this trickle-down works at your facility.