April 02, 2012
Ask the care expert: What are pertinent details to include in pain journals?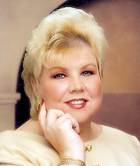 Sherrie Dornberger, RNC, CDONA, FACDONA, executive director, NADONA

Q: What should a pain journal include? A doctor has asked one of our more alert residents to keep one and we are not sure what to include.

A: Pain journals are a great way for anyone who may be experiencing pain to track it and take a record to the healthcare practitioner's office for visits. The journal should contain the location of the pain; how the pain feels, such as sharp, burning, crushing, dull, aching, stabbing tingling or electric; if the pain travels or stays in one spot; and how much pain there is on a scale of 1 to 10. It also should include what medications were taken for the pain and how much relief the medication provided.

There also should be a column or a way for the patient/resident to document for the practitioner what makes the pain worse (such as a cold, rainy day), what makes the pain better, and what medications the person is taking.

A small spiral notebook or whatever the resident is comfortable using will suffice. If it is too big or too heavy, the resident will not want to keep using it. If a simple sheet of paper per day works, use it! Then just put the sheets in a notebook at the end of the day to keep them organized for the practitioners. When I say "practitioners," I mean the nurses providing care or assistance to the residents. They can find very useful information reviewing these papers.

If a trend emerges that pain is occurring the same time of day and/or the medicine is not working, don't wait two or three more weeks for the resident's appointment. Make the practitioner aware of your findings. That is one of the great benefits of a pain journal.

For more information on pain assessment and management, the American Society of Pain Management Nurses website (www.aspmn.org) is a great place to start.