October 01, 2009
Ask the care expert: specialized training and tool kits for Alzheimer's care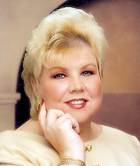 Sherrie Dornberger, RNC, CDONA, FACDONA, executive director, NADONA

Are there any tool kits or specialized training available for Alzheimer's or dementia care?

As a matter of fact ...YES! There is an organization called the National Council of Certified Dementia Practitioners, which formed in 2001. Its Web site is www.nccdp.org.


This organization offers a free tool kit and PowerPoint presentations for training and in-servicing.

The tool kit will be available free for downloading from November through next March as part of an effort to inform healthcare professionals about the importance of promoting standards of excellence in dementia education. The target is professionals and caregivers who provide service to dementia residents.


The tool kit includes an Alzheimer's Bill of Rights and Patient Prayer, a sample certificate, a recommended reading list, 97 ways to recognize staff during Dementia Staff Education Week (Feb. 14-21, 2010), and much more material for staff and residents/patients.

Additional training could cover new advances with Alzheimer's and dementia, culture change, policies and procedures, new regulations and innovative interventions. The association also will be awarding a Nurse Educator of the Year award. The application and requirements for this award can be found on the association's Web site and in the free tool kit.


The association also offers a certification program (CDP) and dementia training for staff, and it does training in facilities. It is also available to assist individual facilities with policies and procedures and staff training.

With culture change and transitions of care, dementia training has never been more crucial. It is important to get staff to think out of the box when working with these residents. And to treat them with dignity and respect.