December 01, 2010
Ask the care expert: Most frequently abused incontinence care practices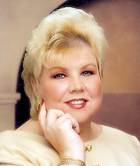 Sherrie Dornberger, RNC, CDONA, FACDONA, executive director, NADONA

Q: What incontinence care practices do you think are most often abused?


A: One of my pet peeves is double-diapering. I bet any director of nursing or supervisor could walk onto their unit at any time and find at least one resident with two pads under her. It is wrong. It should not be done.

It doesn't matter how many in-services you hold, it seems that some staff will swear that a certain resident voids in such large volumes that a double pad is "needed."


I have seen and heard a lot of excuses. In some facilities where they use both disposable and reusable incontinence care products, for example, staff members will use a disposable brief and also a reusable underpad "to keep the bed dry."

Another thing that happens far too often, and is often overlooked by nurses who know better, is the use of a wrong-sized product. It is not necessarily true that the larger the brief, the more urine it holds.

But that message doesn't always get through and some staff members tend to use large disposable briefs on every resident, regardless of their body size. As a result, urine is more likely to slip out around leg holes or by the back area with briefs that are too big. Obviously, this can lead to bigger problems. Using the right product size, and a toileting program, is the way to go.

The biggest problem with incontinence care practices, however, is how we might automatically assume that incontinence is "normal," or should be expected, in an older person.



Because we expect it, we're too ready with an incontinent brief and it's automatically put on the resident. And there's no real investigation as to the cause, or potential solution, for the incontinence.

Please send your resident care-related questions to Sherrie Dornberger at ltcnews@mcknights.com.