May 01, 2009
Ask the care expert: continuing the discussion on treating obese patients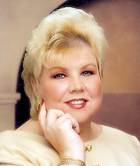 Sherrie Dornberger, RNC, CDONA, FACDONA, executive director, NADONA

This issue, we continue our discussion on obese resident care.

With lift slings, make sure you do not use them from resident to resident if there is any kind of infection present or nearby. This will cause the spread of the problem. There are disposable lifts available to toss out after use or to use for that resident only.

Larger blood pressure cuffs also are available as disposables, if needed. Don't try to get a good pressure with a regular-sized cuff. Think of needles, too. The tiny 3/4-inch needed is not going to reach for an IM. Be sure you have longer needles available.

Risk management/staff development is so very important to teach staff how to lift, pull and move these residents. You want to keep staff from becoming injured while doing their jobs!

Insurance companies also can assist with staff training, and with lifts, slings, moving tubes, beds (you can rent/lease a bigger bed), mattresses (a bigger bed needs a bigger mattress) wheelchairs (you cannot squeeze a 300-pound resident into an 18-inch-wide wheelchair if you expect to get him or her back out!), tubs (remember, if you only have a WP tub, what is the weight limit?), and hospital gowns (you will need to order larger ones).

They also can help with appropriate BP cuffs, needles, and stretchers (you will need to strap two of the regular ones together!), as all of these pieces of equipment/tools will need to be adapted to fit.

You should purchase or lease the supplies needed to fit the bariatric resident, to avoid harming them or causing them embarrassment.

Dietary counseling will, of course, need to be addressed to help with assessing nutritional needs. If the weight is caused by diet alone, interventions can be discussed with the resident, family and friends.