February 01, 2010
Ask the care expert: Activities at your facility serve multiple purposes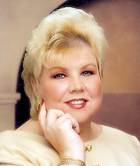 Sherrie Dornberger, RNC, CDONA, FACDONA, executive director, NADONA

The longer you are in this profession, the more you realize that there are many components of quality care. Not all of them require a nursing degree to deliver, but they can still have powerful effects on residents' health and attitude. It all works together.


So realize that activities at your facility serve multiple purposes, including building social relationships, fostering some sense of independence and allowing residents to interact with various environments.

While you might not coordinate certain events, your input certainly should be considered. Here are a few:


• Musical events – Many people didn't sing aloud in public before they came to you, so don't be surprised if they don't want to now. But music does soothe the soul and it can be enjoyed actively or passively. Invite residents to pick songs, play instruments and even dance if they can. Invite family and the public to any performances.

• Games – Remember that they need to be varied to keep interest. They help promote both one-on-one activity and group relationships.


• Monthly birthday parties – Invite all residents each time. This will foster more discussions than you might imagine (and take the onus off someone not enamored with celebrating his or her own birthday).

There are many other beneficial resident activities. Discussion groups, newsletters residents can help create, and religious services they can attend or take part in are a few of them.