February 05, 2017
Ask the Care Expert about ... wound care programs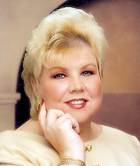 Sherrie Dornberger, RNC, CDONA, FACDONA, executive director, NADONA
We are refurbishing our entire resident wound care program since we haven't achieved great results. Can you suggest any places to find some of the latest information?
While there are many websites with information you can obtain on the internet, I would suggest looking at: www.ahrq.gov/professionals/systems/long-term-care/resources/ontime/pruhealing/index.html?utm_source=
This site will give training material for nurse instructors and other staff. There are instructor guides, slides, descriptions of reports, sample reports and pressure ulcer assessments (to populate reports) available.
There is an overview and introduction to the On-Time Pressure Ulcer Healing too, which you may find particularly interesting if you are going to compare your current policies and procedures to others.
There are many long-term care resources that include case studies on end-of-life care, falls, injuries, etc.
I also encourage you to make changes slowly, and don't jump to new things without everyone involved being trained first.
As we order new medication, the same saying applies: Start low, go slow.
Before you throw the entire program out the window, take a closer look to see where the program failed. It may be due to lack of training, or training new staff to your methods and policies. Use your QAPI program to see if your current pressure ulcer practices are fine and just need some refreshing.
Are you using the right products, and are the products you talk about in your policies available to the staff? If the answer is "no," the problem might not be your policies, but rather implementing the current policies properly.
You can change policies 100 times but if they are not being implemented correctly, they will fail every time.