November 05, 2016
Ask the Care Expert about ... the Triple Aim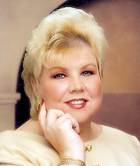 Sherrie Dornberger, RNC, CDONA, FACDONA, executive director, NADONA
Our new corporate director keeps talking about the "Triple Aim" and how we have to get in line with it. However, I have no idea how or where to get on board. Can you help?
The Triple Aim concept was developed by the Institute for Healthcare Improvement and serves as the fundamental elements for improving healthcare across the continuum.
Nursing leaders and professionals improve the Triple Aim daily by reducing the cost of care delivery, improving the patient/resident experience, and improving overall population health. Whether you practice in a skilled nursing, assisted living, memory care or home health setting, the Triple Aim applies to you.
By improving patient satisfaction alone we can positively improve the patient experience, which is one of our most important responsibilities as nursing leaders and professionals.
Here are the three goals as stated on the Agency for Healthcare Research and Quality website:
• Better Care: Improve the overall quality by making healthcare more patient-centered, reliable, accessible and safe.
• Healthy People/Healthy Communities: Improve the health of the U.S. population by supporting proven interventions to address behavioral, social, and environmental determinants of health in addition to delivering higher-quality care.
• Affordable Care: Reduce the cost of quality healthcare for individuals, families, employers and government.
The AHRQ's National Quality Strategy focuses on several priorities to reach these goals, including reducing harm and promoting effective communication.
More information is available at: www.ahrq.gov/workingforquality.