June 01, 2013
Ask the care expert ... about the Morse Fall Scale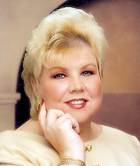 Sherrie Dornberger, RNC, CDONA, FACDONA, executive director, NADONA
What is the Morse Fall Scale, and how it is different from others?
Nursing fall-risk assessment, diagnoses and interventions are based on use of the Morse Fall Scale.
The MFS requires systematic, reliable assessment of a patient's fall risk factors upon admission and upon falls, change in status and discharge or transfer to a new setting. MFS subscales include assessment of: history of falls (immediate or within 3 months), secondary diagnosis, ambulatory aid, IV/heparin lock, gait/transferring, and mental status.
When a score is obtained and it is either low or high, there are certain medical factors Morse tells the nursing staff to look at, such as:
- Agitation/Delirium: infection, toxic/metabolic, cardiopulmonary change, CNS, dehydration/ blood loss, sleep disturbance
- Meds (dose/timing): psychotropics, CV agents (digoxin especially), anticoagulants (increased risk of injury), anticholinergic, bowel prep
- Orthostatic hypotension, autonomic failure
- Frequent toileting
- Impaired mobility
- Impaired vision, inappropriate use of assistive device/footwear
Identifying these factors, and asking basic questions such as whether the resident is in pain, will help nurses with interventions and creating a care plan.
More acute care providers might be using the Morse Fall Scale than long-term care providers, but with more IVs and sicker, frailer residents being cared for in long-term care, Morse could be a good fit for your facilities, too.
Please remember to change your facility's policies if you are making changes to the assessments required of the staff.