February 01, 2014
Ask the care expert ... about the ISTAP tool kit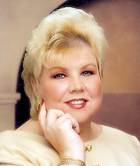 Sherrie Dornberger, RNC, CDONA, FACDONA, executive director, NADONA
I am in a new charge position and when I went to training, someone kept mentioning "ISTAP" with reference to skin tears. Do you know what this person was referring to?
The International Skin Tear Advisory Panel (ISTAP) has just created a tool kit for the prevention, identification and treatment of skin tears. It includes topics such as assessment and treatment, a skin tear risk assessment pathway, classification and a product guide with treating the skin tear in mind.
The thinning out and dryness of the skin of the frail elderly make skin tears a huge problem in many facilities. At times, they lead to severe infections, and even deficiencies if they are a reoccurring problem or a facility-wide issue.
One protocol or one treatment type does not do well for all skin tears. They really need to be assessed and treated on an individual basis, which make this tool kit very important for you and your facility.
ISTAP has classified skin tears as follows to promote a "universal language" for documentation of skin tears:
Type 1 – No skin loss. Tear is linear and can be repositioned to cover the wound.
Type 2 – Partial flap loss. Flap cannot be repositioned to cover the wound bed.
Type 3 – Total flap loss. Total flap loss, exposing entire wound bed.
For the complete tool kit, visit www.skintears.org/Skin-Tear-Tool-Kit.
After looking at this resource, refer to your facility's policy and procedures for skin tears. Your medical committee should consider updating your protocols using the latest information available.