January 01, 2015
Ask the care expert ... about smartphone apps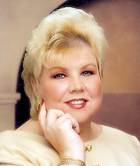 Sherrie Dornberger, RNC, CDONA, FACDONA, executive director, NADONA
Do you know of any smartphone apps we should look at to improve the quality of life for our residents and nursing staff?
I found several new apps you may be interested in on Medscape. David Lee Scher, M.D., is the reviewer I will be mentioning.
1) Reducing Pressure Ulcer Risk in Bedridden Patients/Residents is an app-device combo from Woundrounds®.
"The app lets the provider at the point of care record the clinical state of a wound," Scher says. "It uses clinically validated tools to standardize wound assessment. It also allows different providers to track the wound."
2) Moticon has the first wireless sensor insole, OpenGo. It is a thin as a normal insole and wirelessly transmits data to a smartphone app. The unique potential I noted about this was that, according to Scher, it measures weight-bearing, balance, temperature and acceleration, a process that normally requires a patient to be on a treadmill hooked up to multiple monitors in a lab, not ambling untethered.
OpenGo can predict when a patient with Parkinson's disease or who is recovering from hip surgery is becoming a fall risk.
3) The EarlySense® All-in-One System eliminates the need for cumbersome devices, replacing them with a tablet-like sensor inserted under the mattress of the patient's bed. This device wirelessly monitors heart rate, respiration, and body movement.
Computer monitors placed in prominent locations and handheld devices alert nurses of a change in patient status, enabling early detection of patient deterioration.
"This is really an inpatient tool, but I think its biggest potential is in non-high-tech facilities, such as rehab centers and nursing homes," Scher says.