March 01, 2013
Ask the care expert ... about screening for sex offenders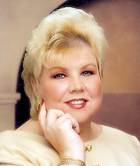 Sherrie Dornberger, RNC, CDONA, FACDONA, executive director, NADONA
Our facility has been doing more screening for new employees to protect our residents and current staff. We were thinking about checking potential employees to be sure they are not on a sex offender website. Do other facilities check or prescreen their staff this way?
Yes, they do! The more screening you do and the more proactive you are, the better you are protecting your facility.
The Dru Sjodin National Sex Offender website, managed by the Department of Justice, can be found at www.nsopw.gov. The information provided through this website is open record. It may be used by anyone for any purpose. However, any person who uses information contained in or accessed through this website to threaten, intimidate or harass any individual, including residents or family members, or who otherwise misuses this information may be subject to criminal prosecution or civil liability.
If you are moving in this direction, be sure that you draft a policy for how these websites are to be used, or ask your legal department to draft the policy. Many facilities actually use a pre-hire screening tool or a check-off sheet to be sure they treat all pre-hires the same way. The policy should be reviewed and updated at least annually or however often your facility, state or federal regulations mandate.
Also, find out whether you are mandated to do something with the information if you discover someone on the list. Be aware if you write policies to look up and find all of this additional information, someone may now be required to notify the authorities.
Ask yourself these questions: Is this policy needed? Who will do the screening? Who will do the reporting? Are we protecting anyone by finding out this information? The answers to these questions will help you draft a policy.