April 01, 2013
Ask the care expert ... about gait belts and infection control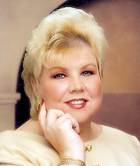 Sherrie Dornberger, RNC, CDONA, FACDONA, executive director, NADONA
We use gait belts at my building. We assign a gait belt to an aide who uses them the entire shift. Do you think with all of the infection prevention techniques we should change our policy?
Gait belts/ambulation management belts can be worth their weight in gold for assisting a resident to feel more secure while ambulating. However, gait belts, like other pieces of equipment, can be an avenue to spread germs.
I recommend changing your policy. Perhaps issue a gait belt to use for a single resident, instead of one per nurse's aide. Therefore, you can use that gait belt for that resident only, and develop a policy to be sure it is cleaned weekly and/or when soiled, and upon the residents' discharge. The only reference I could find from the Centers for Disease Control and Prevention is you can't use equipment when it is visibly soiled. However, you must develop a policy for its periodic cleaning and/ or cleaning when it is soiled. Using one belt per resident would prevent transfer of any germs or organisms on the belt.
You also could ask your vendors about belts that are not made of cloth, but of a plastic-type material which would enable you to clean them with a bleach-type cloth, to wipe them between each use or weekly/daily depending on your facility's policy.
You also may consider these type of belts for use in your therapy department, especially if they are using them for multiple residents. Gait belts come in all plastic, woven material, pretty material, floral designs and just about any type of material you are looking for. They are also available from a number of vendors. Check with your belt vendor on its options.
Remember: Don't reinvent the wheel! Get a policy that is already written and adapt it to meet your needs.