July 04, 2016
Ask the Care Expert about ... different types of surveys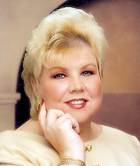 Sherrie Dornberger, RNC, CDONA, FACDONA, executive director, NADONA
It seems like we are always in a "survey window," waiting for the inspectors to arrive. Are there different types of surveys?
I know, it seems as though nurse leaders are always preparing for a survey, being surveyed or waiting for surveyors to return. Let me clarify the possibilities:
Standard survey — the "annual survey," conducted on a nine- to 15-month cycle, with 10% beginning on a weekend or an off-shift.
Abbreviated standard survey — triggered by a complaint or a change in ownership, management or DON.
Extended survey — conducted if substandard quality of care is found in the F-Tags that fall under §483.13 Resident Behavior and Facility Practices, §483.15 Quality of Life, or §483.25 Quality of Care.
Partial extended survey — triggered by substandard quality of care found during an abbreviated standard (complaint) survey.
Post-survey revisit or follow-up survey — can be an onsite visit to verify correction of specific deficiencies from a prior survey, or can be a desk review.
During a survey, they look at the categories of isolated, patterned or widespread problems using a matrix.
Immediate Jeopardy to resident health or safety has levels: J, K and L.
Actual harm that is not immediate: G, H and I. No actual harm with potential for more than minimal harm that is not Immediate Jeopardy: D, E and F.
No actual harm with potential for more than minimal harm that is not immediate jeopardy: A, B and C.
Depending on if they find, say, an infection prevention problem, you could receive a C. However, if they find someone in a coma because of an infection problem, or 10 residents have pink eye and they all sit at the same dining room table, they could give an Actual Harm with a G, H or I.