October 01, 2013
As the care expert ... about inhaler lifespans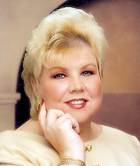 Sherrie Dornberger, RNC, CDONA, FACDONA, executive director, NADONA
If inhalers do not have a counter on the unit that tells us how many metered doses are remaining, we never know about discarding or continuing their use. I fear we are letting them live out their time in our medication carts beyond their stability. Is there a list available we could use to help us with how long to keep them?
Check with your pharmacy to see if it can provide you with a comprehensive list of inhalers. Also, check your facility's policy and procedure manual when deciding to discard or use a product.
I am using as a resource Pharmacist's Letter/Prescriber's Letter, Copyright© 2009 by Therapeutic Research Center/Individual product package inserts/ Clinical Pharmacology by Gold Standard Multimedia (accessed 7/2013).
As you will see from this partial listing below, there is rarely a nurse who is going to memorize all the information.
Examples include:
Acetylcysteine nebulizer solution — Opened vials can be stored in the refrigerator up to 96 hours
Advair Diskus (fluticasone/salmeterol) — 1 month after removed from foil pouch
Azmanex Twisthaler (mometasone) — 45 days after removed from foil pouch
Brovana (aformoterol) — 6 weeks after opening from foil pouch
Combivent Respimat (albuterol /Ipratropium) — 3 months
DuoNebs (albuterol /Ipratropium) nebulizer solution — 12 months
Check with your facility on your policy for discarding medications. Some facilities require the director of nursing and pharmacy consultant to discard all medications. Don't automatically discard any medication without knowing your medication destruction policy.