June 05, 2017
Arbitration rules get two major victories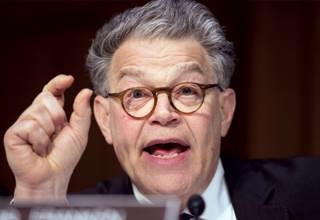 Senator Al Franken
The use of arbitration agreements in nursing homes may be bouncing back after it was banned in last year's final rule for long-term care providers.
A notice appeared on the White House Office of Management and Budget website in late April saying a rule titled "Revision of Requirements for Long-Term Care Facilities: Arbitration Agreements" was pending review.
While the text of the proposal was not published as of press time, Sen. Al Franken (D-MN) said in a statement that the rule would lift the ban on pre-dispute agreements.
Franken called the proposal a "misguided decision" by the Trump administration that "would be terrible for consumers."
Providers' arbitration agreements got another win in mid-May, when the U.S. Supreme Court ruled in favor of a Kentucky nursing home in Kindred Nursing Ctrs. LP v. Clark.