January 09, 2017
Arbitration battle continues: CMS files appeal against injunction
Download:

CMS Notice to Appeal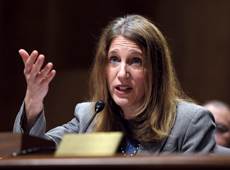 Burwell and other federal health officials filed the notice on Thursday
With the days of the Obama administration rapidly waning, federal health officials made one last attempt to hold up a ban on nursing homes pre-dispute arbitration agreements.
The Centers for Medicare & Medicaid Services filed a notice Thursday to appeal a judge's decision that allowed arbitration agreements to stay in place.
The motion was filed as part of a lawsuit launched in October by the American Health Care Association against Department of Health and Human Services Secretary Sylvia Mathews Burwell. The judge's injunction, granted in early November, effectively halted the ban on arbitration agreements while the U.S. District Court for the Northern District of Mississippi mulls the "serious legal questions" surrounding the issue.
Burwell was named in the motion to appeal along with Centers for Medicare & Medicaid Services Acting Administrator Andy Slavitt. A spokesman for CMS declined to comment on the notice to appeal.
Beth Martino, senior vice president of public affairs for AHCA, told McKnight's that the group maintains "that an injunction is necessary and appropriate, as it will allow the court time to examine the arbitration ban."
LeadingAge's policy team said in a statement to McKnight's that the organization is "not surprised, but nevertheless disappointed" that CMS is choosing to appeal the injunction.
"LeadingAge supports the use of arbitration to resolve disputes," the team said. "The courts have considered the issue in the nursing home context carefully, balancing the rights of consumers and providers, and as such we think there is no need for further intervention from CMS in this process."