November 05, 2015
AOD Software, Inofile unite on interoperability advances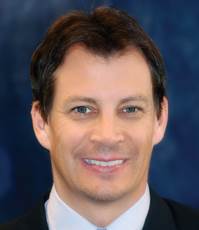 AOD's Charles George: This lets us communicate the same language in LTC and ambulatory spaces.
A partnership between AOD Software and Inofile may signal new advances in secure interoperability, company executives said.
Inofile created Kno2, a clinical document exchange platform, and the integration with AOD's Electronic Health Records allows clients to potentially eliminate paper charting. This can improve outcomes and quality, according to AOD Director of Clinical Informatics and Industry Relations Doc DeVore.
Conversations around a partnership began about a year ago, based around how many long-term care facilities are consuming time through printing out resident charts.
"A lot of those paper or fax manual processes can be replaced with mouse clicks. Not only do you save a lot of time, but you also get more accurate information, and you also can get it faster," DeVore told
McKnight's.
Current processes often jeopardize resident or patient confidentiality, he added.
"If you can replace that with a secure process, the CIO can go home at night knowing they haven't violated patient confidentiality," DeVore said.
Long-term care providers need information from those hospitals that are trying to get meaningful use dollars and be part of that collaborative system, DeVore noted. The partnership with Inofile will connect long-term care with hospitals or other providers using systems such as Epic, Cerner, McKesson, Greeway and Allscripts.
AOD and Kno2's direct protocol is "the de facto security interoperability" already available for others in the healthcare space, said Charles George, AOD's chief technology officer and vice president of Research and Development.
"This is really a big leap up where we can be standards-based, which is our direction going forward in interoperability," George told McKnight's.
Kno2 removes barriers, said Inofile CEO Jon Elwell.
It makes "interoperability available to everyone right now, regardless of their overall technology adoption or budget constraints," he said. "It's the latest achievement in a long line of innovation that takes DIRECT far beyond simple direct messaging."