July 04, 2016
Antipsychotic use down 27%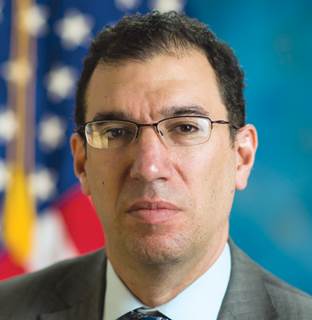 Andy Slavitt's CMS should reach its 30% reduction goal by end of 2016.
The Centers for Medicare & Medicaid Services established the National Partnership to Improve Dementia Care in Nursing Homes in 2012 after a scathing report found 83% of antipsychotic drug claims were made for nursing home residents without conditions approved for antipsychotic use.
Since then, nursing homes have decreased antipsychotic use by 27%, according to an update on the initiative released in June. That drop brings national prevalence of the drugs down to 17.4% in the third quarter of fiscal year 2015.
CMS has called for antipsychotic use to be reduced by 30% by the end of 2016, a goal now apparently well within reach.