May 04, 2016
Analysis: PAC crucial to joint replacement bundled success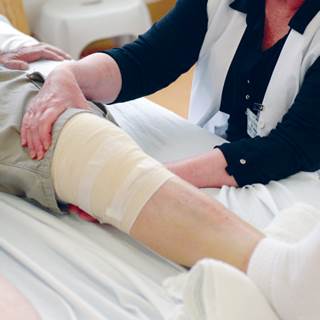 Nearly 40% of joint replacement costs come after hospital discharge.
Hospitals participating in a new Medicare bundled payment program for hip and knee replacements should partner with high quality post-acute care providers like nursing homes within the first 90 days following surgeries, a recent analysis by Avalere Health finds.
That's because they will be on the hook for all post-operative care within the first 90 days, and nursing homes represent the biggest chunk of non-hospital joint replacement post-surgical care.
About 40% of total joint replacement spending comes from post-discharge treatment, including skilled nursing care and hospital readmissions.
The Centers for Medicare & Medicaid Services' Comprehensive Care for Joint Replacement (CCJR) model, which began in early April, is the first to be mandated under the Center for Medicare & Medicaid Innovation, a series of agency efforts to implement alternative payment models that transition providers from a fee-for-service to value-based payment environment, Avalere said in a public statement.
More than half of the 800 hospitals participating in the CCJR program could be at risk for fines based on their current cost performance, Avalere's analysis concluded. The firm's researchers observed that most hospitals don't track discharged patients, posing a "wake-up call" for the industry.
According to CMS, post-operative nursing home care represents about one-fifth of the $25,565 average total Medicare payment for a joint replacement episode.
Meanwhile, some experts fear that such post-acute care partnerships could cause up to one-quarter of 1- and 2-star rated nursing homes to go under over the next five years.