December 03, 2015
Analysis: Observation stays skyrocket, jeopardize SNF admissions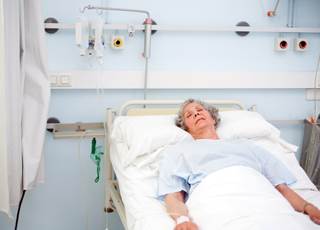 Observation stays at home hospitals have increased 156%, the WSJ says

Recent decreases in hospital readmissions may be the result of more return visits being defined as observation stays, which leave many Medicare beneficiaries without nursing home coverage, the Wall Street Journal reports in an extensive analysis.

The article illustrates for its business-focused consumer audience what long-term care providers and other stakeholders have decried for several years: Observation stays, which often last as long and provide the same care as inpatient stays, can provide a loophole for hospitals that face penalties for having too many readmissions. Observation stays are outpatient visits, which typically disqualify a patient from receiving Medicare coverage for a nursing home stay.

In one sample of 319 short-term acute care hospitals analyzed by the WSJ, readmissions for conditions scrutinized for potential readmission penalties — including heart failure and pneumonia — fell 14%. At those same hospitals, the amount of follow-ups defined as observation stays jumped 156%. A larger sample of 3,500 hospitals saw a 9% drop in readmission rates, and a 48% increase in follow-up observation stays.

Nursing home officials and advocates interviewed as part of the analysis "see the financial downside" of observation stays for Medicare beneficiaries, the report said.

"That's always a shock, every time — just because they were in a hospital bed doesn't mean they were admitted," Leonna O'Neal, a former nursing home administrator, told the WSJ.

Only a small number of observation patients admitted to her facility would "actually stay if they have to pay," O'Neal noted.

A recent report from AARP found Medicare's hospital readmission penalties were working for seniors who received joint replacements, with readmission rates dropping 23% between 2009 and 2013.

Congress recently acted overwhelmingly to curtail abuses of observation stay designations by passing the NOTICE Act, which President Obama promptly signed into law in August.