June 18, 2015
AHCA supports push for clarity in value-based purchasing, quality program implementation, leader says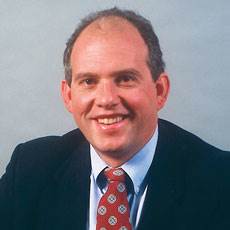 AHCA's David Gifford
Quality reporting and value-based purchasing should be coordinated with the Nursing Home Quality Initiative, the American Health Care Association and American Hospital Association agreed this week.
AHA said it appreciates the inclusion of SNF quality reporting and value-based purchasing programs in the fiscal 2016 proposed rule for the SNF prospective payment system, according to AHA Executive Vice President Rick Pollack, but urged CMS to describe how the programs will be coordinated with the Nursing Home Quality Initiative.
"A lack of a clearly articulated approach for coordinating these efforts across all three programs could lead to considerable confusion among SNFs, other providers and patients," Pollack wrote.
In a statement to McKnight's, AHCA Senior Vice President for Quality David Gifford, M.D., said the organization agrees with the hospital association's request for coordination of the programs across providers, since long-term care residents frequently transition between acute and post-acute settings.
"We also support AHA's request to not use the therapy process measure," Gifford said. "We believe patients are better served by knowing the outcomes of care on improved function, not whether they had a paper form filled out accurately by a therapist."
Pollack will take over as AHA's president and CEO after current president Richard J. Umbdenstock retires at the end of 2015.
Read the AHA's full recommendation to CMS here.