October 06, 2015
AHCA plots policy course for 2016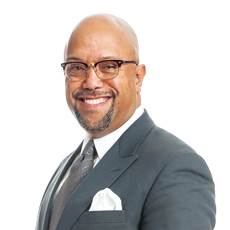 Clifton Porter II
Next year could be a "luxury" year for the American Health Care Association's interest on Capitol Hill if the group can maintain the successes it's seen this year through the end of 2015, Senior Vice President of Government Affairs Clifton Porter II told attendees at the group's legislative update in San Antonio on Tuesday.
Fighting cuts to long-term care, advancing payment reform and helping to influence the Five Star review system were among the 2015 achievements Porter shared during the session. Porter said those successes set the group up to finish the year out strong, and start 2016 on the right track .
"We feel confident if we can get through, and run this clock through the end of this year, we're really going to have a luxury in 2016 to really get ahead of some things."
On the agenda for next year including preventing further cuts, pushing ahead with AHCA's payment reform system and fighting back against the Centers for Medicare & Medicaid Services' participation requirements, which Porter said will require the help of the LTC community.
"I cannot overstate in any way how important you are to our strategy," Porter said. "The juice and the power is on the bottom, it's in the community."
The coming year should be relatively quiet as far as legislative matters go, Porter said, due to the 2016 election.
In other convention sessions, presenters covered regulatory, compliance and ethical challenges.
One strategy for culture change is implementing the "Thank You Challenge," advised Lisa Bradford, Ph.D., a University of Wisconsin-Milwaukee professor.
Staff are encouraged to thank a resident for the opportunity to care for them in specific ways, for example, "thank you for letting me help you get dressed." It also can be used by leadership as they thank staff for specific tasks.
"Setting a thank-you climate helps create an environment where people are not defensive," Bradford said. "It's a way of reframing."
In "SNF Compliance Programs: What's at Stake," experts said the Centers for Medicare & Medicaid Services new proposed regulations will lead surveyors to ding skilled nursing facilities on their compliance programs - or lack thereof.
"Once it's finalized it's going to hit you in the survey process," warned Paula G. Sanders, attorney at Post and Schell, PC in Pennsylvania. "What's immediate jeopardy for not having a compliance program? There's a lawyer at CMS figuring that out now."
The AHCA/NCAL Convention continues through Wednesday.
Elizabeth Newman contributed to this article.