November 04, 2016
AHCA, federal officials spar in arbitration lawsuit briefs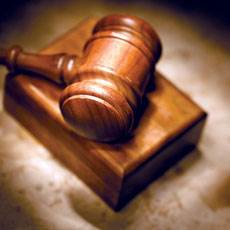 The briefs include arguments over the HHS' authority, and the harm the arbitration ban poses to SNFs
The American Health Care Association and the Department of Health and Human Services hashed out their arbitration-related arguments in two briefs recently filed in support of their legal battle over pre-dispute arbitration agreements.
In a brief filed on Oct. 28, the Department of Health and Human Services responded to AHCA's request for an injunction of the arbitration ban, saying the group was "unlikely" to prove their case since the ban was "well within [Secretary Sylvia Mathews Burwell's] statutory authorities."
The government's brief also took issue with AHCA's argument that banning pre-dispute arbitration agreements would harm nursing facilities through an increase in lawsuits and maximum penalties from the Centers for Medicare & Medicaid Services.
"Plaintiffs' assertions of irreparable harm are rife with speculation, including claims that implementation of the regulation will prompt a 'spike' in 'meritless lawsuits,'" the brief reads. "Tellingly, consumer groups do not seem to be clamoring for the 'right' to enter into pre-dispute arbitration agreements with nursing homes."
The brief also noted that "public interest strongly favors" the ban, which is slated to go into effect on Nov. 28.
AHCA shot back in its brief, filed on Tuesday, saying the government did not have "any real response" to their irreparable harm argument. While federal officials suggested nursing facilities wouldn't be harmed if they comply with the regulation, it failed to deny that providers "would be deprived of the benefits of arbitration," the group said.
"The government cannot explain why it is so urgent that its rule be imposed immediately, when it permitted, and expressly endorsed, the use of arbitration for decades," AHCA's brief reads. "The government's claims about the ill-effects of arbitration rest on unsupported assertions, and are undermined by the absence of any evidence."
AHCA also maintained their argument that Burwell and the health agency lacks the authority to place a widespread ban on pre-dispute arbitration.
"Our point is that the method by which facilities and their residents resolve disputes is not related to the 'administration of Medicare,'" the briefs reads. "The government has nothing to say in response to that common-sense point."