June 05, 2015
AHCA announces ambitious new quality initiative goals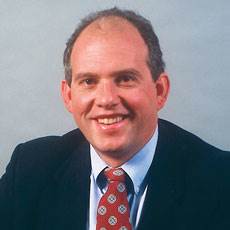 AHCA's David Gifford
The largest nursing home association in the country has announced a campaign to significantly reduce poor outcomes and hospital readmission rates, and tackle other quality improvement areas.
Among them are increasing staff stability, adopting a customer satisfaction questionnaire, improving discharges to the community, and adopting functional outcome measurements.
The American Health Care Association also wants providers to continue lowering off-label use of antipsychotics, and rehospitalization rates for dementia patients.
"Some people are already doing exceptionally well," said AHCA Senior Vice President of Quality and Regulatory Affairs David Gifford, M.D., on May 5 when announcing the initiative.
Implementing broad business models, with long-reaching consequences, has given providers the most success on similar campaigns, Gifford noted.
"Broader systems had striking results," he said.
In the area of staff stability, members are charged with reducing nursing staff (RN, LPN/LVN, CNA/LNA) turnover by 15%, or achieving or maintaining annual levels of less than 40% by March 2018.
Reporting of facility staffing levels will be a part of the Centers for Medicare & Medicaid Services' rubric for gauging staff turnover and retention in the Five-Star Quality Rating System by the end of 2016.
"We are focusing on the literature on how you hire and train people in those first 90 days," Gifford said.