July 06, 2015
After Omnicare deal, all eyes turn to PharMerica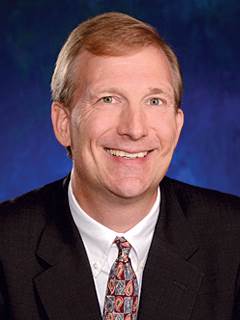 James Berklan
It's an odd thing to see the king of the jungle become the hunted instead of the hunter. But that's what happened when CVS announced it was buying Omnicare.
A behemoth long-term care pharmacy provider known for gobbling up competitors, Omnicare is going to retain its No. 1 position in senior care. It's just likely to do it with some new managers flipping the switches at the top.
Omnicare might be a roaring lion to long-term care operators, but CVS is a roaring Tyrannosaurus rex, capable of sending shivers far beyond just a specialty jungle. The latter is merely the most recent to grab a key player in a specialty market.
Its competitor Rite Aid paid about $2 billion for Envision Pharmaceutical Services (EnvisionRx) in February. A month later, UnitedHealth Group bought Catamaran, another of the largest U.S. pharmacy benefit managers, for $12.8 billion.
What's next? Keep an eye on Walgreens. It could very well attempt to acquire PharMerica, LTC's No. 2 behind Omnicare.
"Omnicare is gone, and next will be PharMerica," Edward Buthusiem, a managing director at Berkeley Research Group, predicted to me. "Walgreens obviously is going to take a hard look at that. It would be a logical choice."
So what does such major merger and acquisition activity mean to the local LTC provider? It could result in some kind of moderated pricing — if the parent company shares discounts it drives due to its powerful leverage, that is.
In Omnicare's case, the brand name will undoubtedly stay the same, but certain processes are expected to change.
"Omnicare had all kinds of issues. We will see a much more streamlined operation," Buthusiem predicted. Actuarial science will take on more prominence. In this business, volume and efficiency rule the day.
Omnicare has had numerous struggles with regulators, lawsuits, pricing and coding issues in recent years. Its new parent has already fought and won many of those battles. Buthusiem called CVS a "well-oiled machine" compared to Omnicare.
The Federal Trade Commission will determine how quickly this deal can be fully consummated. Because Omnicare and CVS represent complementary specialty and retail/mail-order segments, respectively, expect the deal to be done by February, give or take.