October 18, 2012
Affordable Care Act will reduce Medicare Advantage overpayments by $132 billion, Commonwealth Fund report finds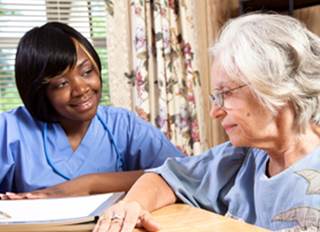 Affordable Care Act will reduce Medicare Advantage overpayments by $132 billion, Commonwealth Fund r
Affordable Care Act reforms to Medicare Advantage (MA) will save the federal government $132 billion over 10 years, a new analysis has found.
The ACA's MA provision aims to lower per capita payments to Medicare Advantage plans that exceed traditional Medicare payments and award high-performing plans with "star" ratings, according to a Commonwealth Fund report released Tuesday. The government is phasing in changes through 2017.
Medicare Advantage covers a quarter of Medicare beneficiaries through contracts with private insurers. MA plans cover skilled nursing facility stays following acute episodes and other post-acute care.
Federal payments to MA plans were higher than projected spending in traditional Medicare by an average of 8.9% in 2010, resulting in $8.9 billion spent nationwide, according to the Commonwealth Fund report, called "The Impact of Health Reform on the Medicare Advantage Program: Realigning Payment with Performance."
"The Affordable Care Act's changes will bring Medicare Advantage payments closer to traditional Medicare payments, while also providing incentives for plans to focus on providing high-quality care to enrollees," said the report's co-author, Stuart Guterman, vice president and executive director of the Commonwealth Fund Commission on a High Performance Health System, in a release.
Click here to read the full report.