March 04, 2016
Added therapy hour speeds hip fracture patients home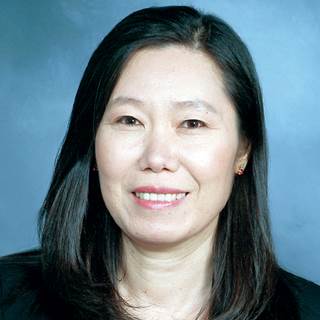 Hye-Young Jung, Ph.D., assistant professor at Weill Cornell Medicine, was the study's lead author.
Patients recovering from hip fractures in a skilled nursing facility have a better chance of going home if they get just one hour more of therapy per week, according to a new Ivy League study.
Investigators reviewed data from 482,000 hip-fracture patients enrolled in Medicare from 2000-2009. They found those who received the additional hour were 3.1% more likely to be discharged. The full study appears in the January 1 issue of Physical Therapy.
The researchers found hip-fracture patients who were in otherwise good health benefited most from extra therapy. Highly impaired patients were not likely to benefit.
Lead author Hye-Young Jung, Ph.D., said she hoped the finding would counteract assumptions that therapy doesn't influence outcomes.
"There isn't a strong evidence base," said Jung, assistant professor of healthcare policy and research in the Division of Health Policy and Economics at Weill Cornell Medicine.
In 2012, skilled nursing facilities received $28.7 billion from Medicare, making it a prime target for cost reductions. Jung and fellow researchers from Brown and Harvard universities hope the findings influence future decisions about reimbursement.
"Policymakers are seeking to reduce expenditures for these services, which may lead to ... poorer outcomes," Jung said.