June 01, 2013
AdCare hires new CFO, mulls moves after financial errors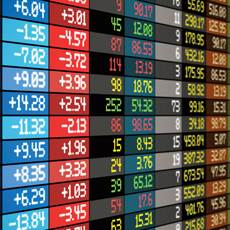 A potential tender offer could mean a new majority shareholder for AdCare.
A turbulent spring at AdCare Health Systems Inc. included ongoing fallout from accounting errors that led to the appointment of a new chief financial officer, as well as a potential change in majority control of the company.
Atlanta-based AdCare has been pursuing an aggressive growth strategy since 2010 and currently operates 49 senior care facilities in eight states. However, accounting matters related to five AdCare-operated skilled nursing centers in Oklahoma have led to recent upheaval at the company.
Through three quarters of 2012, AdCare might have wrongly accounted for the financial results of these five facilities. This is the "most significant accounting matter" that led AdCare to delay its 2012 fourth-quarter and year-end earnings release, the company announced in March.
The company then announced that an audit committee had identified "material weaknesses" in internal control over financial reporting. As a result, Chief Financial Officer Martin D. Brew resigned.
In May, AdCare named Ronald W. Fleming, a certified public accountant with more than 25 years' experience, as Brew's successor.
In the midst of these developments, the Brogdon Family LLC floated an unsolicited tender offer to the board of directors. The proposed acquisition would result in AdCare Vice Chairman Christopher Brogdon beneficially owning at least 55% but no more than 75% of the company's common stock.
The offer of $8.00 per share represented an 86% premium over the stock's closing price in the session before the offer, according to the Wall Street Journal.
AdCare said it would review the offer if and when it is officially commenced. An initial date for that was pushed back.
The company said it plans to release its restated 2012 results by the end of June.