June 24, 2015
ACHCA's Marianna Grachek announces retirement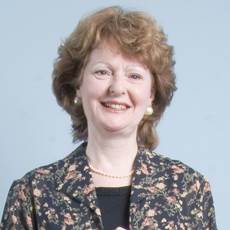 Marianna Grachek
Marianna Grachek, who has been president and CEO of the American College of Health Care Administrators for nine years, announced she will retire on July 15.
Grachek attributed the decision to a serious illness.
"I just need to take care of myself right now," Grachek told McKnight's. "Then at some point, as soon as I'm on the other end of this treatment plan, and I still have enough energy, then I'm sure that I'll be back in the playing field."
Sharon Colling, president and CEO of Nebraska-based Lantern Health Services, will serve as the organization's interim CEO.
In a 2006 McKnight's profile, Grachek said that her main priorities as she took on the top ACHCA role were bringing stability back to the long-term care industry, and increasing membership.
"When I came on board in 2006, we kind of had lost our direction," Grachek said Wednesday. "Times were changing, the environment was changing and we needed to reposition ourselves. I would say we've accomplished that but it's never done."
Grachek sees that repositioning as a highlight of her time leading ACHCA, a sentiment echoed by other industry leaders.
"Quality starts with the administrator, and Marianna has helped to raise the bar in terms of the quality care our member facilities provide," said American Health Care Association and National Center for Assisted Living President and CEO Mark Parkinson in a statement to McKnight's. "Marianna has made a significant contribution to the profession. She will be missed."
Grachek says that after her health, her next retirement priority will be finding ways to continue giving back to the industry she's been active in since first working as a nurse in the early 1970s.
"I have a high level of commitment to the aging population and the people who serve the aging population," Grachek said. "As soon as I regain my health I'm sure that I will find another opportunity to continue the journey I've been on."