November 09, 2017
ACHCA names long-term care vet McGinley president and CEO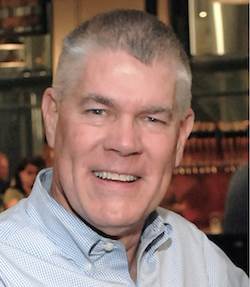 William "Bill" McGinley
The American College of Health Care Administrators announced Wednesday that it has named Bill McGinley, CNHA, CALA, CAS, FACHCA, as its new president and CEO.
McGinley, a 37-year veteran of the long-term care industry, has worked both as a nursing home administrator and assisted living director. Most recently, he served as executive director of New Pond Village, a continuing care retirement community in Walpole, MA.
He succeeds Cecilia Sepp, whose departure from the group was announced in August. Member Rudy Michalek served as interim CEO during the search of a new leader.
McGinley said his first order of business when he officially steps into his new role Dec. 4 will be working with ACHCA's board of directors on the group's strategic plan moving forward.
"Our biggest challenge right now is declining membership," McGinley told McKnight's. "So looking at ways to improve that by examining the value proposition of membership and finding ways to make membership more relevant to the administrator will be top priorities."
McGinley cited his years in the field as something that sets him apart from past ACHCA heads, who "although they were highly qualified association managers, were not long-term care administrators."
ACHCA Board Chairman Steve Fromm agreed.
"He knows the role and the life of an administrator, both in long-term care and assisted living," Fromm said. "He's been a stable force in long-term care for 35 years and he's always been forward-looking. And we're looking forward to him doing the same with the leadership of the college."
Fromm also noted that McGinley will have to take on the challenge of bridging geographic and generational gaps within ACHCA.
"Things are so different in the industry from one state to another, how do you then transcend those differences and bring them together," Fromm said. "And the majority of our members are older currently, but we know that the future lies in reaching the new administrator and getting them on board and helping them develop."
McGinley is also a past president of the Massachusetts chapter of ACHCA, and was the third person in the United States to earn the Health Services Executive credential from the National Association of Long Term Care Administrator Boards.