December 07, 2010
AAHSA applauds senator's hold on DEA nominee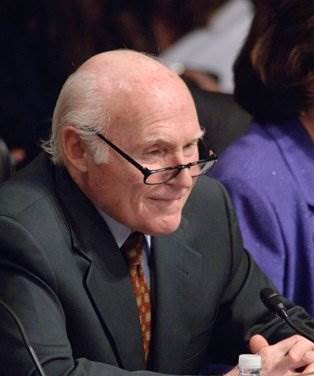 Sen. Herb Kohl (D-WI)

A major long-term care association Monday praised the decision by Sen. Herb Kohl (D-WI) to place a hold on the nomination of Michelle Leonhart to head the U.S. Drug Enforcement Agency. He believes the DEA needs to change its policy regarding the delivery of painkillers by nurses in long-term care settings.

"Every day, nursing home residents are suffering needlessly because they cannot get adequate and timely pain relief solely because the Drug Enforcement Administration (DEA) has refused to make any meaningful changes to its policies regarding recognition of nurse-as-agent and the validity of chart orders," agreed Larry Minnix, president and CEO of the American Association of Homes and Services for the Aging, who spoke to McKnight's. "As a result, nursing home residents must wait for pain relief while their caregivers meet a burdensome bureaucratic requirement. Medication delays can place the residents at risk for re-hospitalization and violate quality of care standards."

The DEA restricts nurses from calling in orders orally for painkillers, such as morphine. Kohl is working on legislation that would allow nurses, acting as agents to doctors, to call in controlled substances, including Schedule II drugs, to pharmacies. In previous Judiciary Committee hearings for Leonhart, Kohl threatened to hold the nomination until the DEA and U.S. Department of Justice agreed on a workable solution.