January 08, 2018
A sick way to reduce readmission burden?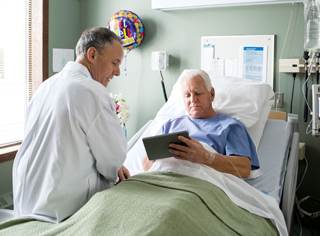 A sick way to reduce readmission burden?
A growing number of hospitals have found a novel way to reduce readmission rates: insist that patients are sicker than they really are.
So finds an analysis by STAT. Investigators suggested that in an effort to trim readmissions — which carry monetary penalties — hospitals are taking dubious shortcuts that may compromise patient care.
Long-term care providers, as hospitals' frequent care partners, have similarly been pressured to produce lower rehospitalization rates. One prominent researcher said that the only benefit from the readmissions focus thus far is that more scrutiny has been given to the need for better post-acute care.
University of Michigan researchers found a large percentage of the reduction in readmissions following the Hospital Readmission Reduction Program has been attributable to changes in the way hospitals are describing their patients in claims data. By describing them as sicker, hospitals can increase their risk adjustments and reduce financial penalties.